About Us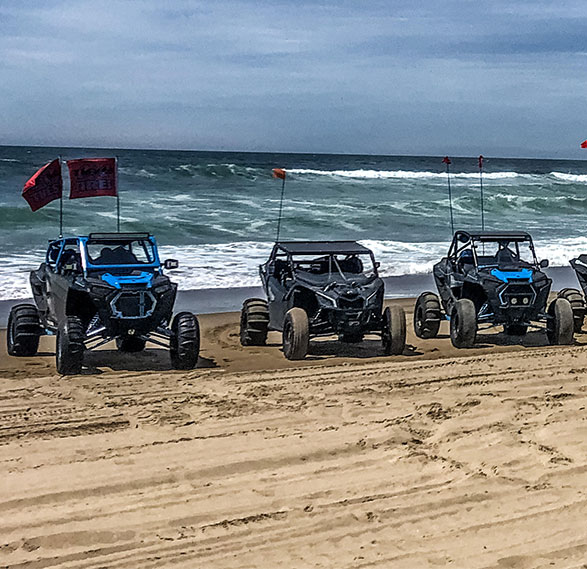 Owner of the business, Mat Ray Started this company in 2019.  But that doesn't mean he is new to the scene! The obsession for UTV's Started back in 2007 when he purchased a 2005 Yamaha Rhino. Mat and his buddies were driving rhinos ways they were never designed to be driven, as they were a Utility vehicle, Built for the farm or your yard, with a little play on the weekends! But After some weight loss, clutching, engine and suspension mods, they became pretty fun to drive and got around ok! This was just the start for the passion to help people like you customize and modify UTV's to make them the way you want, and they way you would have made them from the factory! Back then parts were a little harder to get, and options were slim.
This is what gave us the idea to expand from our Brick and morter background in to an online store to provide you with more parts that are easier to get, all in one place, at the best price! We know how it is to want to always get the best deal on a part possible. We will be your "Go to" for that, as well as great customer service if needed to guide you in the right direction! If we don't believe in a part, and don't know how it works, it wont be on our website! 
UTV Obsessions is a partner Business to Siskiyou Diesel perfomance. We have a 9000 Sq Ft Shop that we work on diesel pickups and UTVs in. Local to us on the west coast? We can not only get you the best parts at the best prices, but we can install them too! Tow your UTV With a diesel pickup? We can provide you with anything you need for that as well! From floor mats to race motors and transmissions we do it all. 
Give Us a Chance to help save you a little money and provide you with the best parts in the industry! If you dont see a part on our site, feel free to email us with any qusetions you have! sales@utvobsessions.com